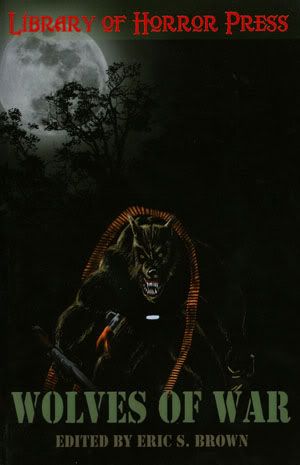 Genre:
Anthology; Horror, Historical Fiction, Suspense
Synopsis: Wolves of War is a werewolf anthology from Library of Horror Press featuring werewolves in combat during the American Civil War, World War II, turf wars between lycanthropic gangs, and even futuristic battles in space. Featuring stories from A. P. Fuchs, David Dunwoody, Tim Curran, Rhiannon Frater, Franklin E. Wales and more.
Review: Wolves of War is an entertaining and quick read that has a good variety of style and tone. The stories offer fresh ideas for the werewolf genre, and most left wishing that it was entire novel and not just a short tale. If you're looking for some great historical war fiction with a lycanthropic twist, then Wolves of War from Library of Horror Press is just what you need.
-Reviewed by: PenningtonBeast