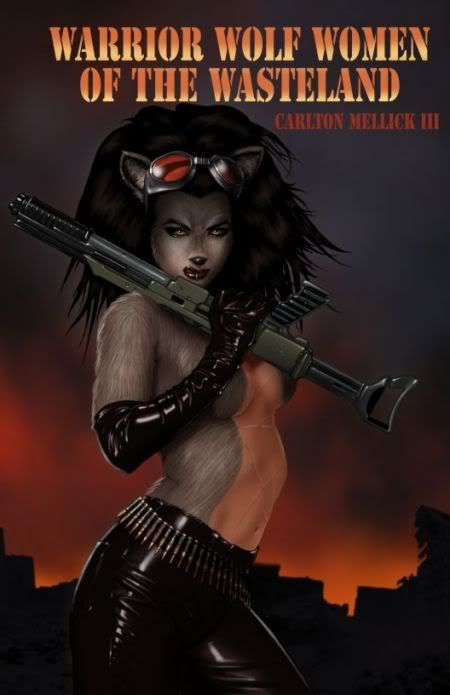 Author:
Carlton Mellick III
Illustrator:
Ed Mironiuk (cover), Carlton Mellick III (interior)
Genre:
Bizarro, Science Fiction, Horror
Setting:
Post-Apocalyptic USA
Types of Werewolves:
Wolf women in various stages of transformation, Wolves as big as city busses.
How Lycanthropy is Caused:
By a parasite that activates during sexual activity.
Synopsis:
In the future, people live in a walled community created by the Blessed McDonalds Corporation aptly dubbed "McDonaldland" where they work at McDonalds, eat at McDonalds and worship McDonalds. Unfortunately for the women living in McDonaldland, a parasite in the food causes them to grow wolf-like features after any sexual activity, and after the women become too feral they're banished from the city to live in the wastelands. Now the same parasite has started turning the men into multi-limbed mutants. One of the new male mutants is Daniel Togg, who gets banished and must survive being a captive of the warrior wolf women of the wasteland.
Review:
Two things I love: werewolves and alliteration, and
Werewolf Women of the Wasteland
has both of those things. It also has a very original take on the werewolf genre and plenty of action. It was nice to see the characters grow and reevaluate their views throughout the story. As bizarre and creative as the story may be, it still deals with some heavy issues such as gender discrimination, exploitation, and corporations growing out of control. But most of all, the story is fun!
-Reviewed By PenningtonBeast
For more info:
http://www.edmironiuk.com/
http://carltonmellick.com/