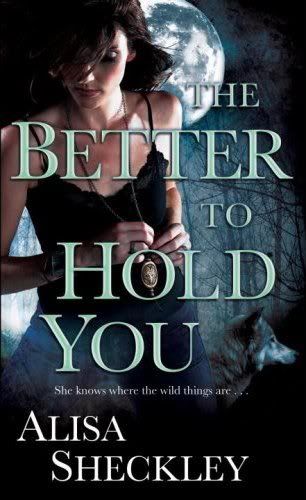 Genre:
Paranormal Romance
Types of Werewolves:
Normal wolves. Some change by the full moon and others can change on their own.
How Lycanthropy is Caused:
Infection from a bite or genetics.
Synopsis:
Veterinarian intern Abra Barrow finds out her husband Hunter cheated on her while in Romania researching werewolf legends.  He became infected by his werewolf mistress while away and convinces Abra to move to upstate New York with him in order to become more comfortable with his new condition. While in the town of Northside, Abra falls in love with another shapeshifter named Red.
Review:
Welcome to my first completely negative review at Lycanthrope Library. Where should I start with this little piece of work? CAUTION: Spoilers ahead.  The first two chapters of this book are so uninteresting that I thought about returning it but I needed something to read in the car. In the following chapters we find that Abra is a complete pushover and not too bright at that.  Instead of leaving her emotionally abusive and unfaithful husband, she quits her work as an intern and gives into his wishes in a desperate attempt to save what little, unsatisfying marriage they have.  All throughout the book Abra is either discussing her fixation with her mother's movie career or talking about her menstrual cycle in detail. 
I tried to like this book but the only two interesting aspects of the story are never really developed. One is the genetic research with the Lycanthropy virus that Abra's former vet instructor was conducting, and the other was the story of what happened to Hunter in Romania, which is never fully explained.  All throughout the book I was hoping that either one or both of the main characters would get eaten, but unfortunately I know there's a sequel which I will not be reading. 
At one point in the story after having a heated argument with hunter,  Abra suspects she's pregnant with his child and decides to once again put up with his abuse. Thankfully her lover, Red the stereotypical Native American shapeshifter, explains to her that she's not pregnant and that it's only her hormones going overboard from the werewolf infection she caught from Hunter like chlamydia.  When Hunter's werewolf mistress comes over from Romania to join in on the fun, they attempt to murder Abra's mother resulting in an extremely unsatisfying ending to this snorefest of a novel.
To all the hardcore werewolf fans out there, I recommend that you just skip this one.  There's nothing new or exciting about this book, it's just your typical misogynistic "paranormal romance"  filled with questionably consensual sex and a dash of zoophilia.  As for me,  I'll be putting it in my  yard sale box in the basement.
Reviewed by PenningtonBeast