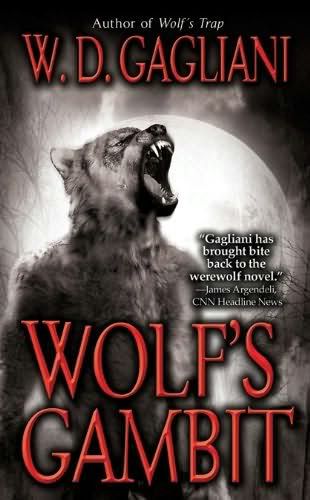 Author:
W.D. Gagliani
Genre:
Horror, Crime
Types of Werewolves:
Large normal wolves
How Lycanthropy is Caused:
Spread by a bite.
Synopsis:
Nick Lupo returns to a rual Wisconsin town after hearing about several grisly murders involving victims being ripped apart and partially eaten. He suspects that he has finally found more werewolves like him, only they're on far from friendly terms.
Review:
Wolf's Gambit
greatly surpasses it's prequel,
Wolf's Trap
in its action, suspense, and ferocity. The characters are far more interesting and formidable than those of the original. I never saw the twist at the end coming and suspected that the werewolves-for-hire were workimg for another character. The ending didn't disappoint and I'm looking forward to the next book in the series. i should mention though, there are some graphic scenes of rape/sexual violence for those of you who would like to avoid that.
-
Reviewed by PenningtonBeast
For more info visit :
http://www.williamdgagliani.com/