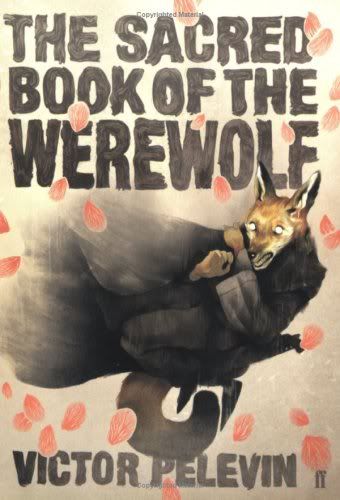 Types of Werewolves
: Bipedal werewolves, werefoxes with magic tails, black dogs.
How Lycanthropy is Caused
:
Hypnotism, meditation involving the chakras.
Synopsis
:
2,000-year-old werefox A Hu-Li works as a high end prostitute in modern Russia where she hypnotizes her clients with her tail in order to obtain their life force. Eventually she meets client who is a werewolf named Alexander and together they debate the existence of the "Super-Werewolf" while falling in love. The book is written in the form of A Hu-Li's memoirs.
Review:
The Sacred Book of the Werewolf
is really a discussion about Russian politics and the elements of Buddhism disguised as a werewolf romance novel. The history and explanations about how werefoxes and werewolves exist is interesting, but the never ending debates between the characters about the reality of existence is tedious at best. The relationship between A Hu-Li and Alexander is a strange one since he is technically her rapist and yet she still agrees to see him and eventually grows to love him. The book was original, but not great. Unless you have an interest in contemporary Russia or Buddhism, this book isn't as entertaining from a werewolf fan's point of view.
-Reviewed by PenningtonBeast