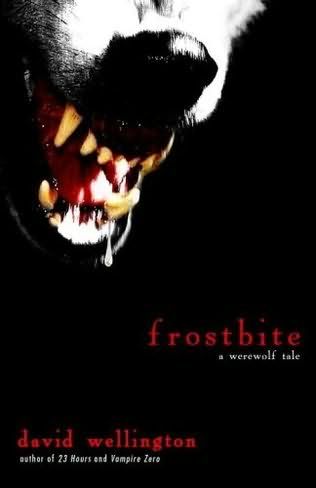 Author:
David Wellington
Genre:
Horror, Suspense
Setting

:
Northern Canada
Types of Werewolves:
Dire Wolves
How Lycanthropy is Caused:
By a magic curse, from being bitten or scratched.
Synopsis:
Chey Clark is lost in the Canadian wilderness searching for the werewolf who devoured her father years ago. When she stumbles upon him, he scratches her and passed on his curse.
Review:
Frostbite
is fast-paced and full of action, it did not disappoint. The characters are interesting and the brand of lycanthropy in the book is so devastating to their lives that it's hard not to sympathize with them. The settings are fleshed out and vivid. The only thing I didn't care much for were the transformation scenes, they were just too simple. Otherwise,
Frostbite
is a fresh and fun new addition to the werewolf genre.
-Reviewed by PenningtonBeast
You can read the book here for free.
http://www.brokentype.com/frostbite/