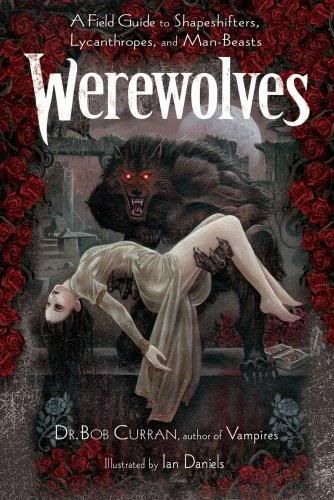 Author:
Dr. Bob Curran
Illustrator:
Ian Daniels
Genre:
Non-fiction
Review:
Werewolves: a Field Guide to

Shapeshifters

,

Laycanthropes

, and Man-Beasts
is an informative anthology of werewolf myths and related material. It shows how the perception of the werewolf has evolved throughout Western history from an agent of
Satan
himself to the unfortunate victim of circumstance. There are a few typos, but not enough to distract from the reading. It also features beautiful illustrations from Ian Daniels. A must-have for the werewolf researcher.
-Reviewed by

PenningtonBeast