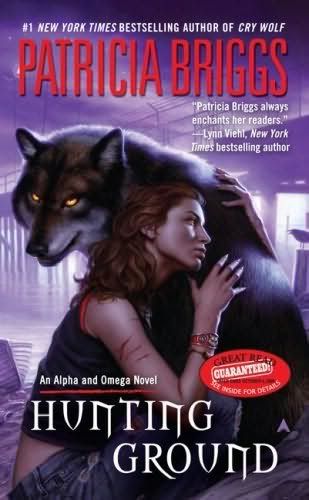 Illustrator:
Daniel Dos Santos
Genre:
Urban Fantasy, Romance
Setting:
Seattle, WA. Present Day
Types of Werewolves:
Larger Than Normal Wolves
How Lycanthropy is Caused:
Surviving a Werewolf Attack, Genetics. 
Synopsis:
The sequel to
Cry Wolf.
Anna and Charles travel to Seattle to hold a discussion with the European werewolf alphas about the Marrok's decision to reveal the werewolves to the human world. During the meetings Anna is attacked by a group of vampires, prompting Anna and Charles to find the motivation for the attack. 
Review:
 While I think this story is an improvement from the first novel in the series,
Cry Wolf
, there are still some things that I find bothersome. First of all, the character who is supposed to be the Beast of Gevaudan is more pompous and cowardly than monstrous and threatening.  That left me more than a little disappointed.  Second, while Anna's character has developed more since the first novel, Charles still lacks much of a personality.  He's overprotective to the point of being smothering.  I also thought that the werewolves acted too much like vampires in this novel and most lacked any ferocity.  For fantasy fans, especially those interested in Arthurian legends, this book may be for you. For werewolf fans, it's okay but it could have been better.
- Reviewed by PenningtonBeast 
For more info:
http://www.patriciabriggs.com/

http://www.dandossantos.com/home.html