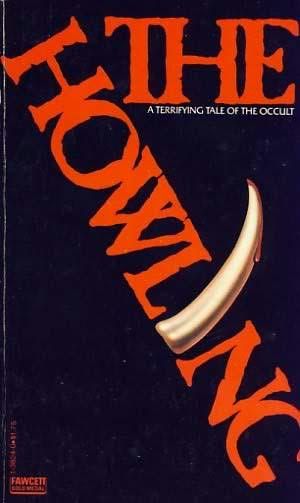 Author:
Gary Brandner
Genre:
Horror
Setting:
California
Types of Werewolves:
Large Normal Wolves
How Lycanthropy is Caused:
Infection From a Bite.
Synopsis:
Karen Beatty is attacked and raped in her Los Angeles apartment and her physician suggests that she and her husband move out of the city for a while so that Karen can recover in peace. They move to the small town of Drago where all of the locals seem a bit odd. While in Drago, Karen befriends an ex-nun who shares her theory with Karen that Drago is cursed and one of it's inhabitants is a werewolf.
Review:
Spoilers Ahead! The original novel of The Howling is nothing like the movie and it falls somewhat short the Hollywood hit. For one, Eddie Quist doesn't make an appearance at all. Karen's rapist shares the same last name with Eddie, but he never shows up further along in the novel to reveal him self as a werewolf. Which leads me to the point about Karen's rape not being that necessary to the story. I think it was included for shock value since the rest of the novel moves rather slowly. Karen and her husband could have moved to Drago for a number of other reasons. At least the seductive Marcia is there to rescue the novel. The book still has a fun "who's the werewolf" vibe, even if the movie is clearly the better version of the tale.
-Reviewed by Penningtonbeast